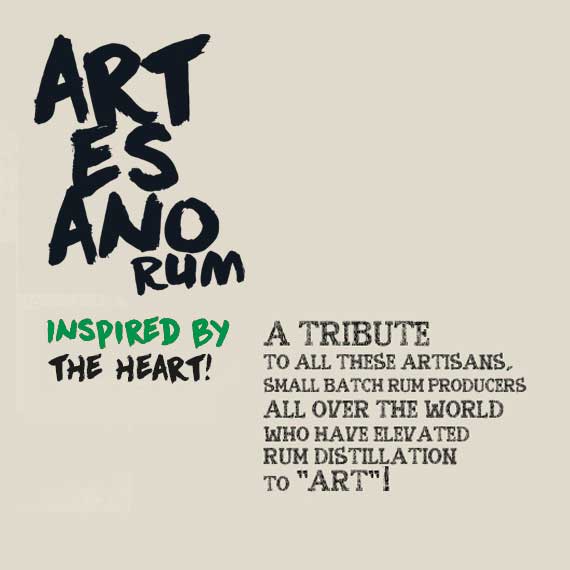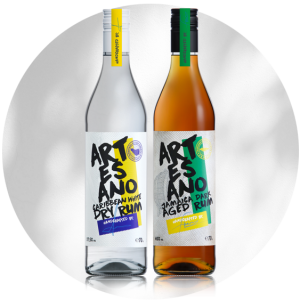 Artesano Rum.
Inspired by the heart!
Handmade is what you create with your hands for tools and your soul for guide. It is something inspired by your heart and not your reason. A creation in limited volumes, intended for the few, yet of limitless regard and worth. This is the meaning of Artesano.
Artisan is the skilled, the handicraftsman who, with his hands and soul, creates something unique. Artesano Rum pays tribute to both artisans and small batch rum producers all over the world who have elevated rum distillation to "art"!
A creation of a really distinctive rum in two different versions.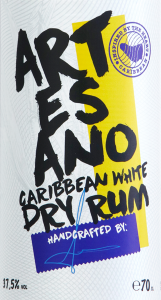 A dry white, revealing the multicolour of the Barbados island and so superbly refined as to become the blank canvas for every bartender's masterpiece.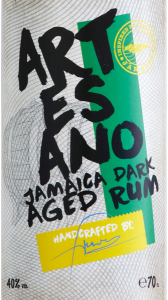 An aged darker version, carefully distilled, patiently matured, bottled at its peak. Smooth yet complex. It captures all the flavors and the aromas of Jamaica, the carefree mood, the controversy and the intensity of the Caribbean. Crafted in order to celebrate life and love. An aged Rum that invites you to savour every drop.